Syncing your social networks on your OverBlog Social Hub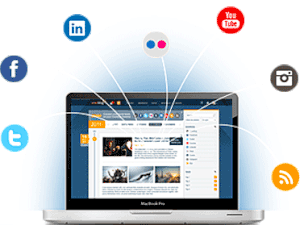 Are you new to OverBlog? Do you want to understand how to sync your Social Hub? Then this tutorial is for you!
Sign into your OverBlog account, then select the blog on which you want to import the updates from your social networks. To do so, open the top right corner menu within your dashboard, then click "Admin".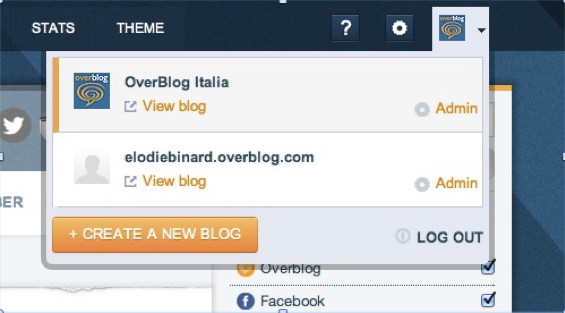 Now that you have selected the right blog, you will notice that the social networks icons on top of your dashboard are grey (which means you haven't connected any source yet).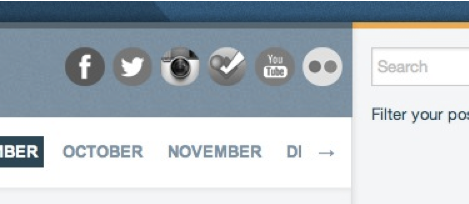 So let's start by syncing Twitter.
When you click on the Twitter icon, a POP-UP appears on your browser. If you are not logged into Twitter yet, you'll need to enter your username and password.
Otherwise, just click on "Sign In".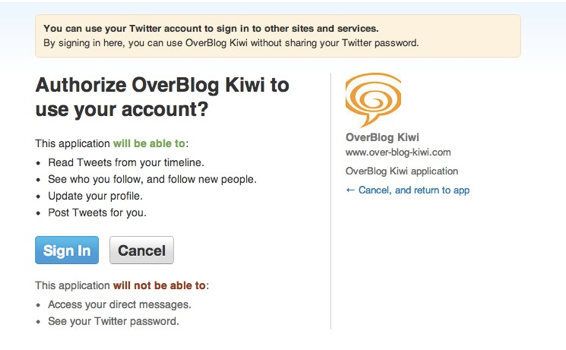 Then you will have the possibility to choose the number of past tweets you want to import into your blog. If you select "0" only your future tweets will be imported.

By clicking on "ADVANCED SETTINGS", you will then be able to determine which kind of tweets should or shouldn't appear on your blog.
When you're done with the filters selection, click on "SAVE".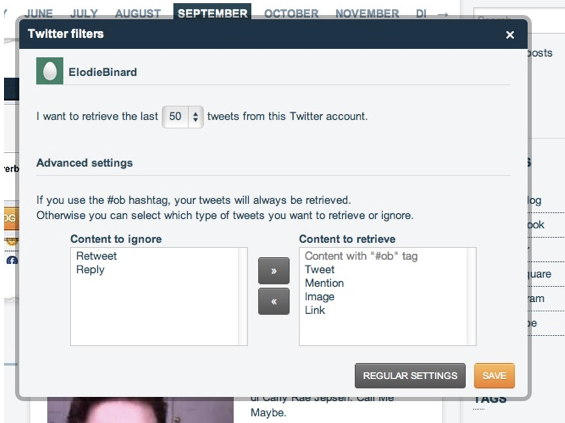 Your OverBlog is now synced with your Twitter account (the twitter icon is now blue) and in a few moments your tweets will appear on your blog.

Follow the same process for the others networks (Facebook, Instagram, etc.)
Note that you can edit the Social Hub settings at any time, by clicking:
FILTER to change which type of tweets you want to retrieve or ignore.

ADD to sync a new account

"X" to remove a specific account from the social hub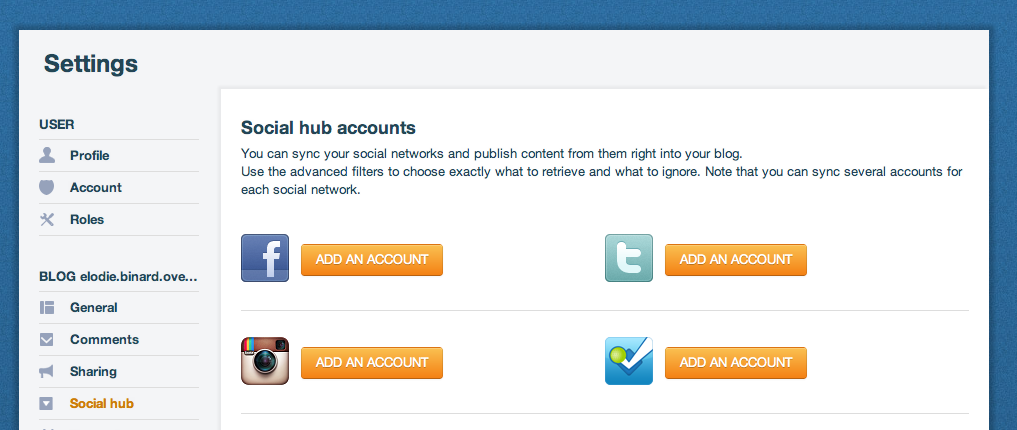 GOOD TO KNOW: If you disconnect a network from the social hub, the previously imported content will still be published on your blog: to remove those contents you will have to delete them one by one from the "Activity" tab of your control panel.