Breaking news: OverBlog launches its Reader!
After more than a year of work, today, we are proud to present to you our latest feature: the OverBlog Reader! Don't miss any post from your favorite OverBlogs thanks to the Reader !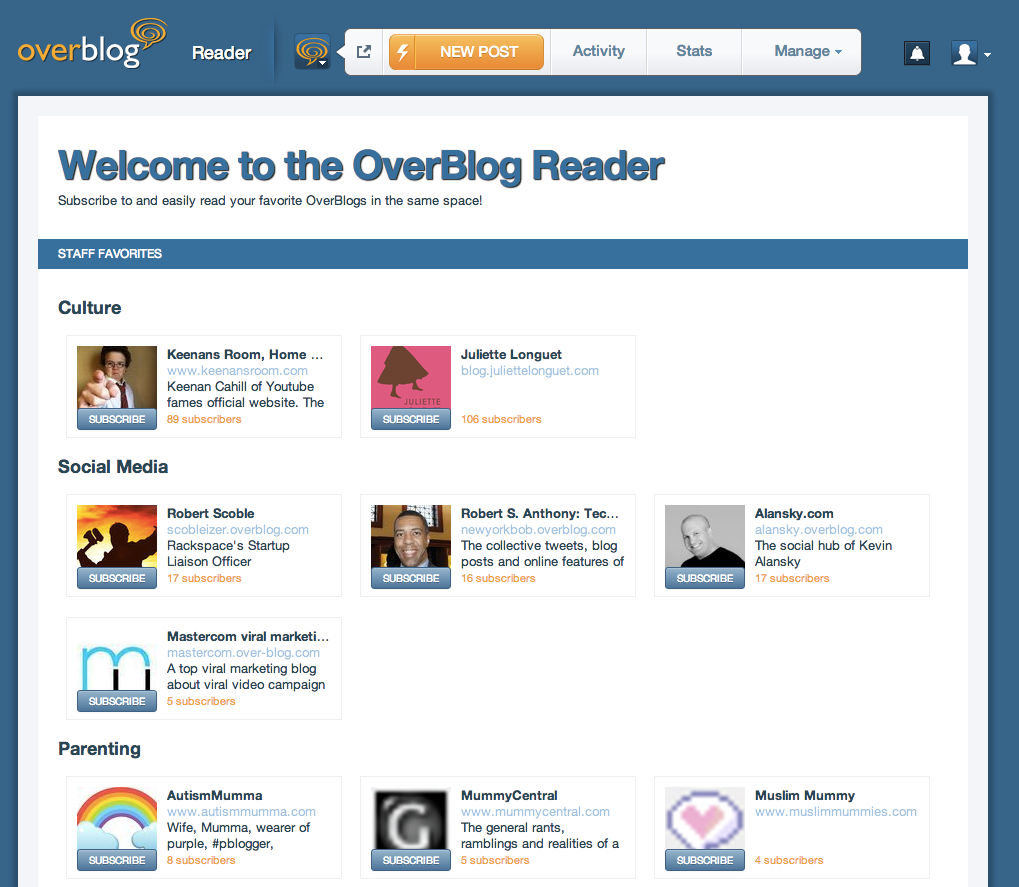 Explore new pages and follow in one single clic the ones that interest you most, directly from your OverBlog control panel, and read all their best posts on your Reader.

Find out now the Reader on the team's OverBlog ;)

Happy OverBlogging!

OverBlog Team