Tutorial: How to start on OverBlog?
Bonjour from New York City!
This is Fred, very happy to be writing to you from the Big Apple where I have now moved together with our COO (and co-founder) Julien to be closer to you. This means thatGilles, our CTO and also co-founder, is the only one you haven't met yet.
So please meet Gilles, he made this discovery tutorial on OverBlog for you.
OverBlog: how to start, an overview
I want to highlight the advanced settings option when you plug in your social networks: if you want to pick what gets driven into your OverBlog and what to leave out, that's where the magic happens. You can choose your own personal hashtag to let OverBlog identify the content you want us to bring to your Destination Page: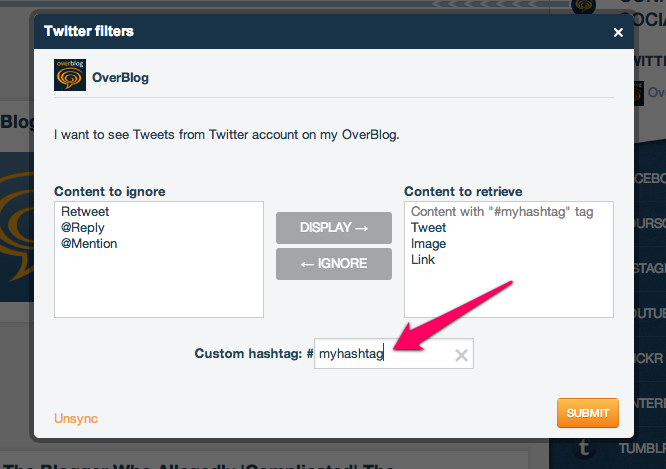 Just remember to then save your settings and you're good to go!
That's it for today -- as always, feel free to email me on fred@overblog.com, or tweet me @fred_montagnon
Happy OverBlogging!