New themes "Autofocus" and "Girls gift" now available
By now you know that I'm the guy who talks about themes for our new OverBlog Kiwi platform. This week, there are two new additions to the themes in your Admin area: Autofocus and Girls Gift.
Autofocus
Autofocus is a theme with an original grid-style design that shines the spotlight on your images. If you illustrate your posts with photos or drawings, this is the theme for you. We really like the text animation when you hover over images. A little tech touch that makes it special.
Check out the live demo: demo-autofocus.overblog.com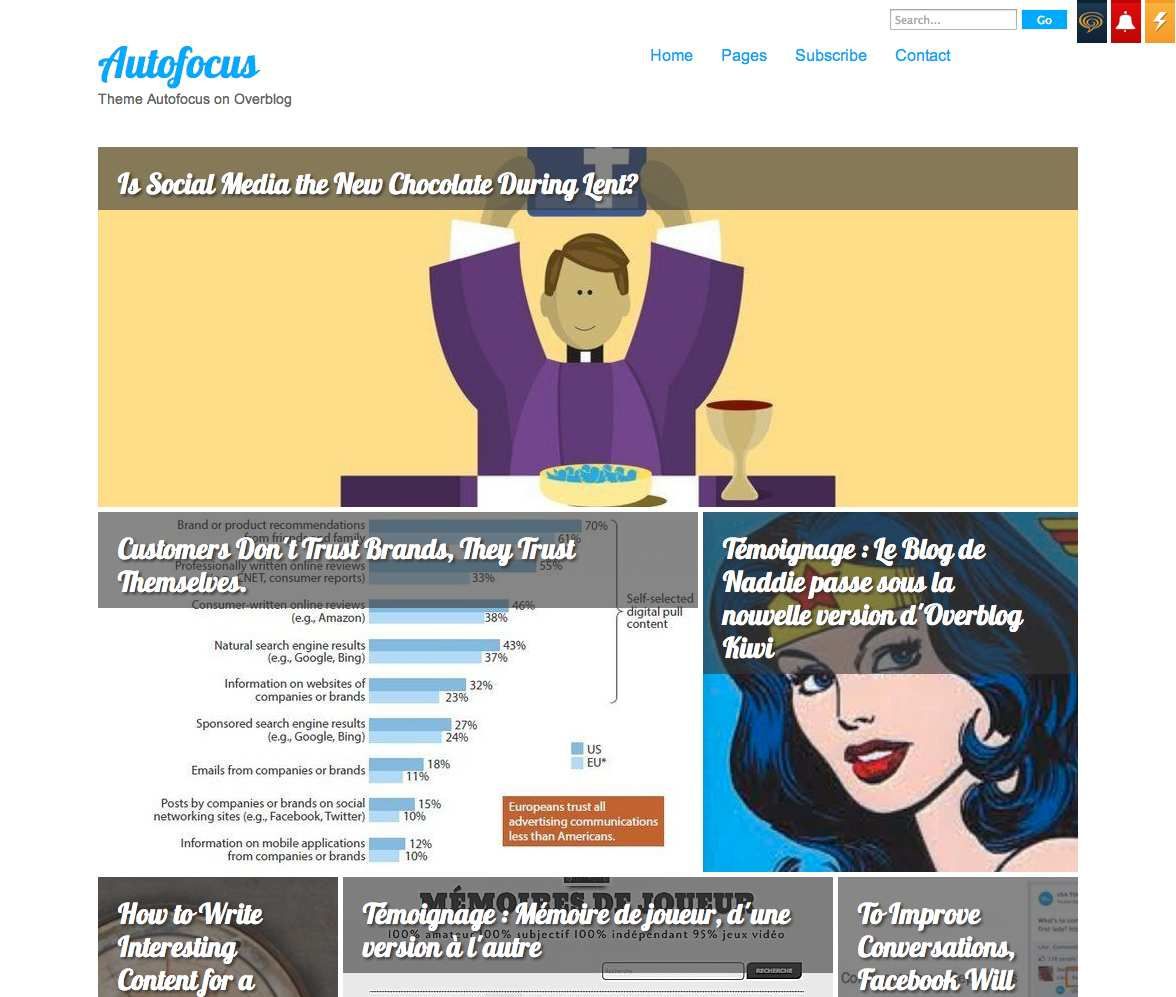 Girls Gift
It's easy to see who we designed this theme for. OverBlog's girliest theme has arrived just in time for spring! Its three-column layout makes it a pleasure to read, and you'll love its charming design.
Check out the live demo: demo-girls-gift.over-blog.com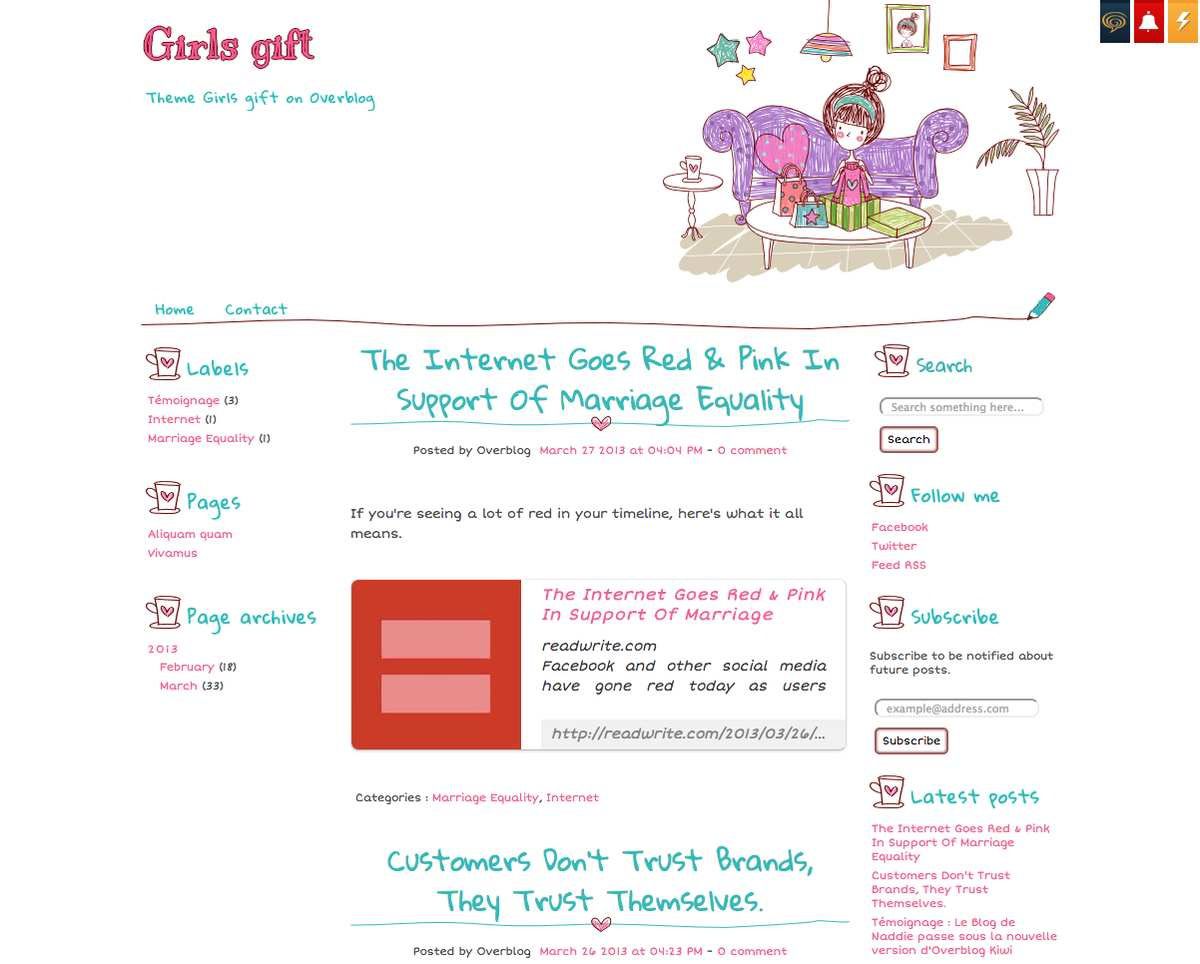 We hope you enjoy these themes! Check back soon to learn about the next batch of new themes. They'll be coming along any time now :-)