The Android APP for the new version now available!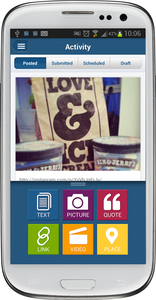 Hi, I'm Ibrahim, and I work on mobile apps at OverBlog.
The OverBlog Android app (free) you've all been waiting for is now available on Google Play!
This is our first version, and its primary purpose is to make it as easy as possible for "little green robot" fans to post articles straight from their Android devices. So the app was designed for quick access to the publishing menu with the different section types (Text, Image, Video, Link, etc.).
A detailed example: publish an image
To quickly publish an image, you click on the image icon, and are prompted to choose a picture from the camera roll, to take a photo with your device, or to grab an image from a URL. Whichever one you choose, it uploads an image. From there, you can add a description and define it as the cover image for a post if you want to.

Once the photo is added, you're taken to the actual post. You can then add a title, another section (Text, Image, Video, Link, etc.), rearrange the sections, or choose publication options for the post.
These options include saving your post as a draft, editing its tags, or sharing it on social networks (sharing options aren't available for drafts, of course).
Now you're ready to publish your post. You receive Android notifications telling you what's happening (uploading image, publishing). Then the activity page is refreshed, displaying your brand new post.
That's how it works. Of course, the app also has many other features, including:
Multiple blog management
Comment management
Editing published articles
Access to blog stats
Ok... so now what?
This is the first Android version of the OverBlog app, so it's just a baby. We're not going to stop there. Just like we do for the iPhone version, we'll be constantly improving it, with regular updates based on user feedback and any issues we may encounter.
So head over to Google Play to try the app now! Note: the app only works for the new version of OverBlog.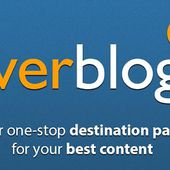 OverBlog - Android Apps on Google Play
Your one-stop destination page for your best content! OverBlog aggregates your content from social media platforms such as Facebook, Twitter, Instagram, Flickr, Foursq...
https://play.google.com/store/apps/details?id=com.overblog.android

Ibrahim
Mobile/Core Engineer