The Blogging revolution has begun: the new Overblog launches today!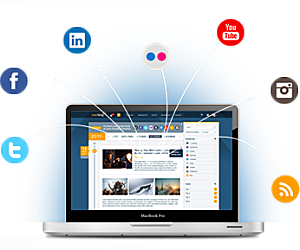 You've been eagerly awaiting it, and it's finally here: the new OverBlog platform!
After the great response it got when it was unveiled at BlogWorld in New York, the completely new version of OverBlog launches today throughout Europe.
It's the product of over a year of hard work. We wanted to build you the best platform in the world :) To do that, we redesigned every tool and added original features and all sorts of innovations.
It's a revolution for the blogging world with all its innovative features: now you can integrate all of your social content into your blog: Facebook, Twitter, Instagram, and a lot more.
And a mobile app is on its way in the coming weeks (first iPhone, then Android). You won't have to wait long :-)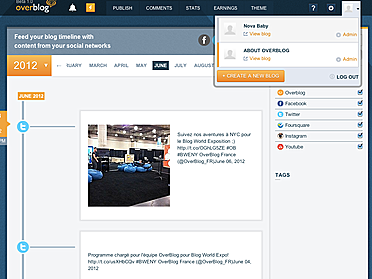 Migrate your blog to the new version:
This is a major transformation, and all the features you use on the current platform are still being developed. This is why the migration to the new platform isn't automatic. When the features are up and running, you'll be able to upgrade your blog.
In the meantime, we encourage you to create a new blog to test the platform and discover everything that's new. But be sure to use a different e-mail address so there won't be a conflict with your current blog. As always, we welcome your comments (Feedback & Support tab at the bottom right).
Sign up here! http://www.over-blog.com
Happy blogging!
The OverBlog team