We've been developing it for two years, and you've been using it for one. The latest on the new version!
For two years now, we've been working on the most major upgrade of OverBlog since we launched it in 2004. We've completely overhauled the platform so we could offer you the latest in web technology, faster blog management, easier content creation, and a better user experience overall. Not to mention the iOS and Android apps that keep you connected to your blog and your readers.
Today there are hundreds of thousands of you using the new version of OverBlog, and we know there are still a few million of you waiting for the day your blogs will be switched over to the new version.
About upgrading blogs from the old to the new version
The upgrades are moving along at a good clip, and many of you have already moved to the new version.
Blogs are automatically upgraded in batches, based on the features you use every day, and the features that are available in the new version.
Although we've done a lot of work since it was launched a year ago, not all of the features you need and are used to having are ready in the new version.
That's why not everybody has received an invitation to upgrade.
Out of BETA
You've no doubt noticed that the new platform is now out of beta, and has been for a few days -- almost exactly a year from when we opened it up to the public. Our tests, as well as your feedback, confirm that the current version is more stable and faster than ever. Being out of beta doesn't mean we're going to stop working! Many more improvements and new features are still on their way, including some things you've never seen before!
Here comes Premium!
Today we're happy to announce the availability of two Premium packs, one designed for individuals, and the other for companies.
Don't worry, you'll still be able to use OverBlog for free. But a few of the features that were free while we were in beta will now become part of our Premium packs.
What will be in the Premium packs?
Rather than go into a long list of features, we've created a table that shows what you'll find in the packs.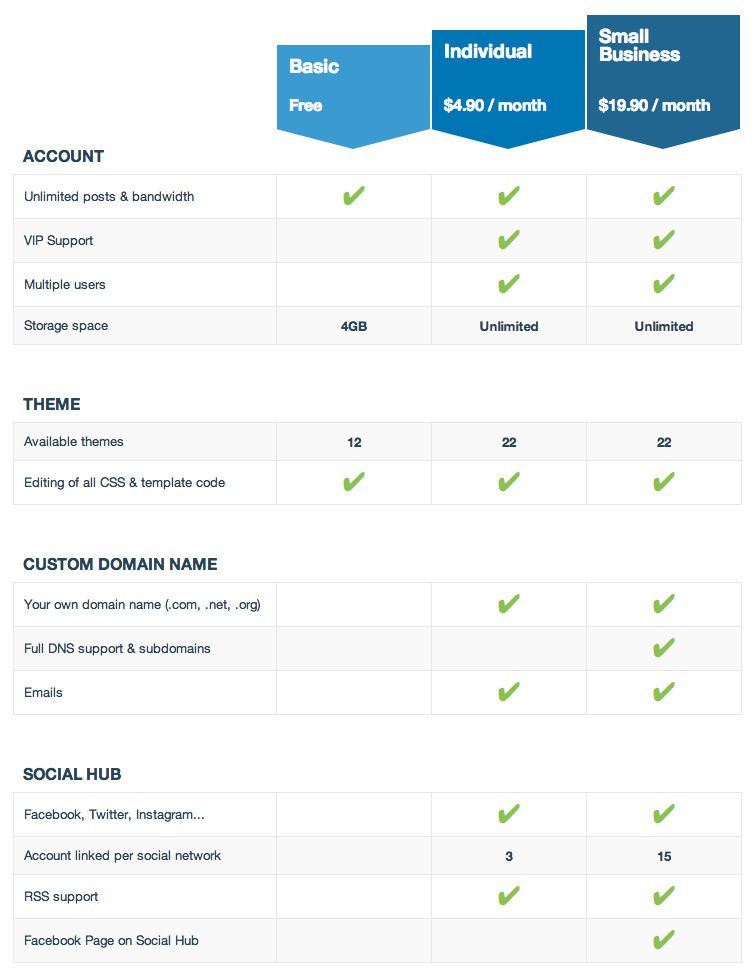 Can I test before committing?
It's not ideal to have to pay for something before you try it, especially when you don't know if it will meet your needs.
We hear you! So anyone who creates a new blog after the Premium packs are launched will be able to evaluate the Premium features thanks to our free, 15-day trial.